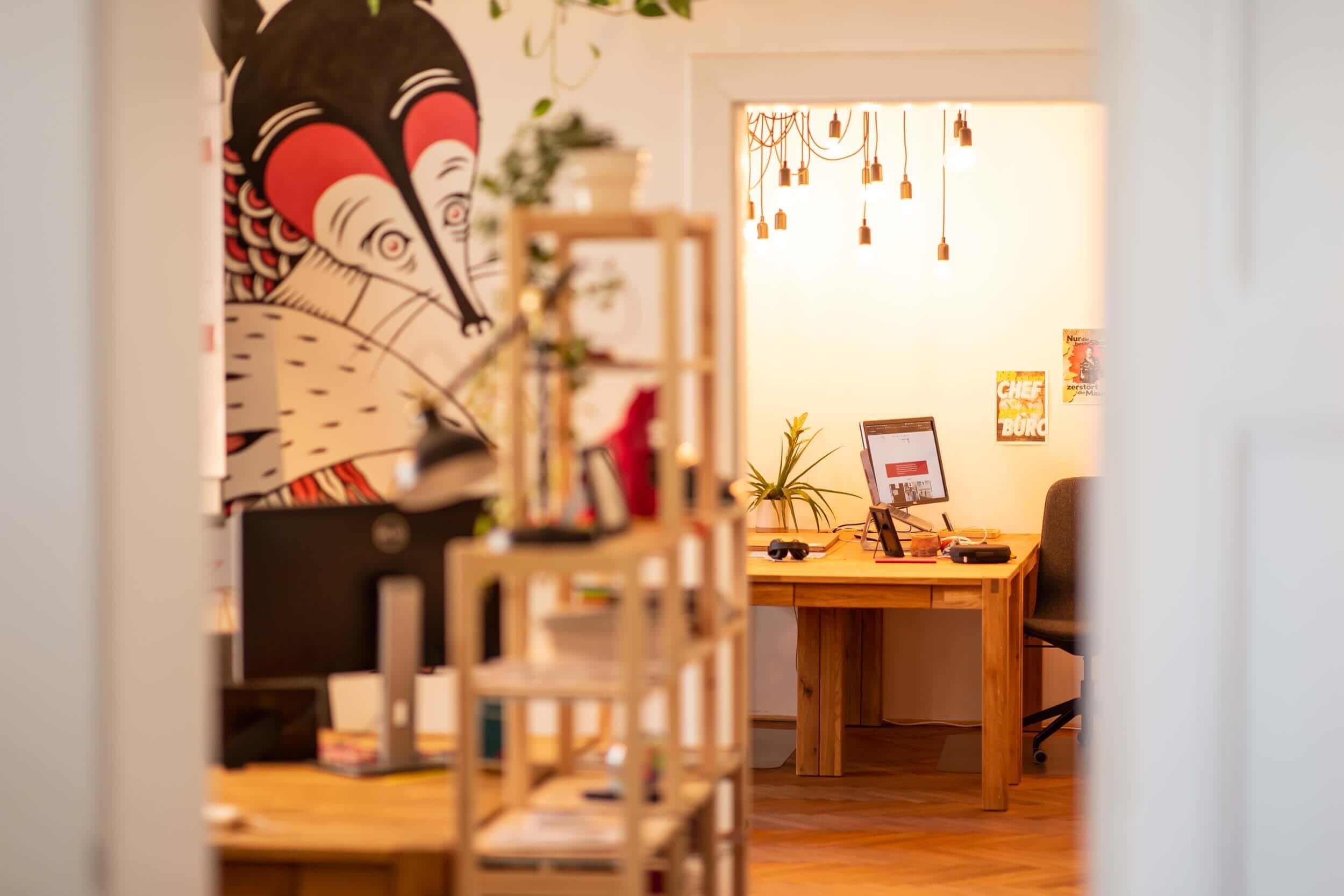 Senior Digital Media Manager*in
(M/W/X)
We are searching for a Senior Digital Media Manager for our team in Vienna, Austria.
LUX FUX Media GmbH is an up-and-coming digital marketing agency in Salzburg, specializing in new media and the associated digital brand integration. Red Bull, SalzburgerLand, Raiffeisen and many more are among our international customers. In addition to social media communication & advertising, we are experts in digital event communication, social live broadcasting, YouTube, gaming & e-sports and we are also providing digital implementations that go beyond the scope of ordinary agencies.
You're a passionate digital native professional; maybe you've been to Gordon House Barrow Street or Grand Canal Square in Ireland?! You are willing to take responsibility for our team, customers and business development? Then contact us!
WHAT WE EXPECT FROM YOU
Short: 📱❤🎯🎓💼👊🗣️📝🇩🇪🇬🇧🤓👩‍🏫📊💡🖼️
You live and breathe digital media, in particular social media, you are aware of the emerging trends in digital marketing and have attended several industry-relevant conferences, festivals and training.
You are an expert user of Facebook, Instagram & Co. and you have a profound knowledge of social media management tools like Sprinklr, Buffer, Business Manager & Co.
You have a degree in Media & Communication, Communication Science & Management, Digital Marketing, or similar. (Or you're one of those unicorns that never had to go to university and successfully followed the learning-by-doing path, which impresses us!)
You have excellent consulting skills and see customer appointments as a positive challenge and you can persuade even the most advice-resistant customers of your digital concept & campaign.
You are fluent in both English and German (spoken and written) and are linguistically creative. Additional foreign languages are of course 'muy bien'.
You are an outstanding project manager, are capable to efficiently juggle budgets and you radiate natural leadership to inspire your colleagues in a multidisciplinary team.
You have professional experience in social media and digital marketing, ideally with an agency background, or through working at well-known companies within their own digital department (whose brains are too old-school for your amazing ideas).
You have a good eye for design and, ideally, Photoshop / InDesign skills.
WHAT YOU CAN EXPECT AT LUX FUX
Short: 💪💁⚖️🔮🙋📈🚀😝👫🍱😋🍹🔋☕✈️🦄💵
You are responsible for social media accounts and our customers' communities with millions of followers. You pay attention to detail whilst being highly organized and creative.
You further develop our team and social/digital media services.
You continue to improve your own skills, pick up new trends and implement them for our customers.
You are part of an ambitious, up-and-coming business, where lived team spirit and honest, mutual appreciation are at the top of our agenda. You, together with your colleagues, help the company to grow and shape.
At LUX FUX you work in a fun and relaxed environment.
Your colleagues value varied culinary delights during the lunch break, avoid trash food and treat themselves to a drink after work (and on "these special" days even at work).
You can also expect food vouchers, inexhaustible amounts of Red Bull & coffee, educational trips at company expense, varied teambuilding sessions and a more than 2-meter big unicorn as an office colleague.
Depending on your qualifications, you can expect a gross annual salary starting at €40,000 (negotiable basis) and beyond.
Do you want to tackle new challenges while not neglecting the joy of life? Then apply for this Senior Digital Media Manager position! Simply send your application to hello@luxfux.at. We are looking forward to hearing from you!
® 2020 LUX FUX Media GmbH